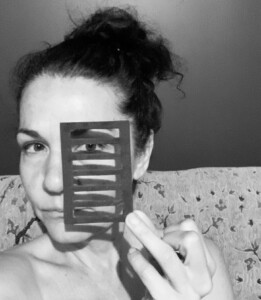 The Artist The Seeker
We are wonderful, biological, magnetic, electrical beings!
I have discovered the magic of colour and expression through my creative exploration and I want to share this with you. These two, especially combined, are extraordinarily powerful medium for personal development and healthy expansion.
Making art can be humorous, messy and invigorating, evoking a child like enthusiasm and as such helping us feel lighter and more balanced. I need balance so I do it as often as I can.
The truth is, we are all deeply creative at our core. All thoughts come from somewhere and have the potential of taking us in a brand new direction every moment, each thought leading to another with endless possibilities. Life is a choose your own adventure story and for me art has been an exciting, somewhat uncertain yet rewarding road to take!
To me art, has become a philosophy in itself, providing the key to my inner world of spirit and imagination and showing me clearly what is outside is an intriguing, vibrational mirror to what is going on within. Art, the great and necessary part of life too often taken for granted. Let us not be afraid to make our mark!
Personal Growth and Creativity
Arna is not only a prolific artist, but also a writer and illustrator of inspirational books created with the intention of sharing some of her insights. Her books are available for purchase as paper free PDF's from her Etsy store.
New Love : untangling old programming (mostly for women)
My Abundant Universe : shifting to prosperity consciousness
The Creative Warrior : colouring Journal to satisfy the inner creative child!
The Animals know it : Children book, illustrated.
All books are concerned with individual empowerment and connection with universal consciousness for finding our most satisfying life path.
Oracle Cards
Arna loves the science/magic of divination so has created two oracle decks. The Art Of Kundalini Cards and Birds Are Angels Cards.
If you choose to go through and purchase a set of my cards, please contact me for your accompanying PDF with my own interpretations of the images I have used.
42 Oracle, Meditation, inspiration cards my original art and text created into 42 individual cards to help trigger insight and fill you with feelings of love and joy.
Arna's Youtube Channel
From deep in the Australian rainforest comes a fun way to discover you core of unconditional love and your latent creativity. Here we play with ART and WORDS, discovering our own desire to splash paint around and to express ourselves completely , transparently, to make our authentic mark.
To inquire or comment on Arna's work or to chat about one of her amazing art guided education courses, please use this form and expect a prompt response.
Arna welcomes commissions and the best way to initiate one is by having an informal chat with her on 0407 483 974.
But if it's now after hours please use this form and Arna will be in touch promptly.